Free worksheets and bonus materials from The Therapeutic "Aha!" featuring several
strategies you can use to get your clients get unstuck!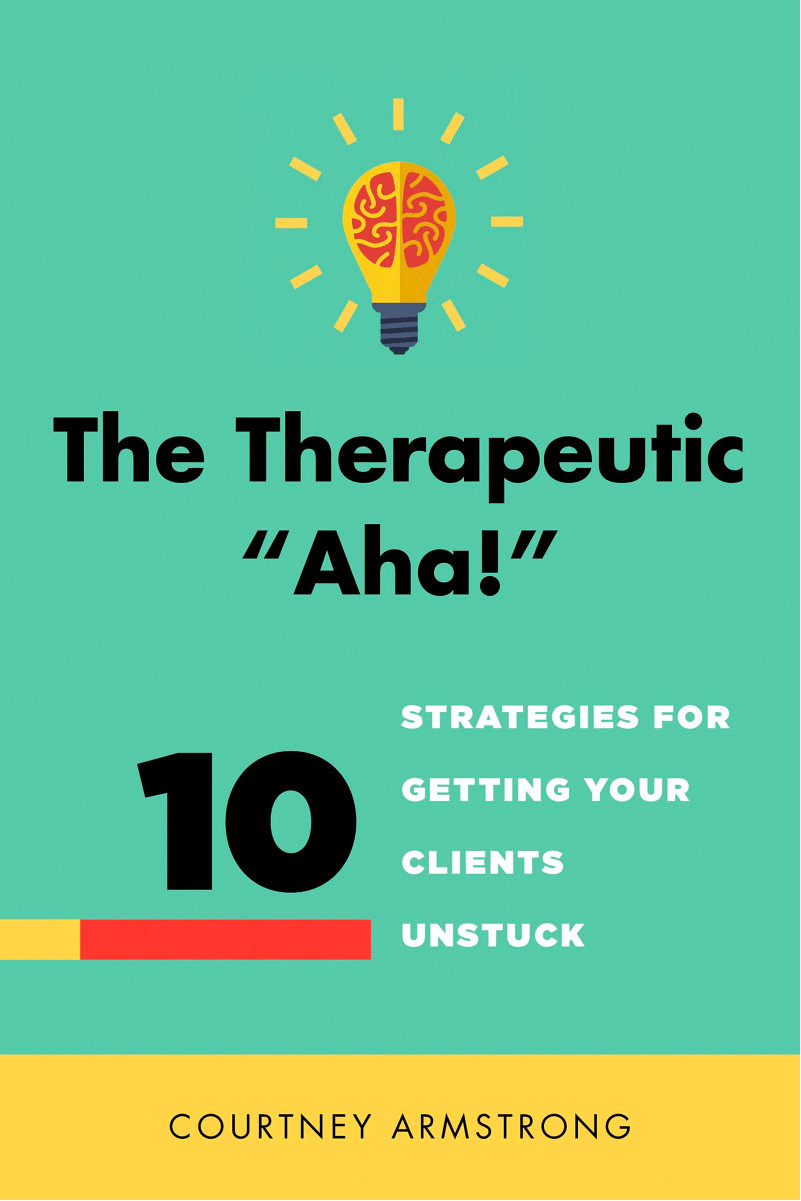 It's a perennial challenge for therapists to be effective with clients, particularly when therapy gets stuck or stalled. Drawing on new insights from brain science, Courtney Armstrong's The Therapeutic "Aha!" book delivers 10 practical, creative strategies you can use with stuck clients to jumpstart progress, elicit motivation, clear internal conflicts, and create transformation in your sessions.
This free PDF packet features worksheets with strategies from the book that you can use in your sessions right away including:
Align, Lift, and Lead Language tips

Worksheet for Locating Embodied Beliefs

RECON Process Template with guidelines and space for session notes

Breath-Symbol Imagery Script

Superhero Story Template

Role-play game ideas and more!
To download the free worksheets and bonus materials form The Therapeutic "Aha" book, fill out the form below. If you'd like to purchase the full book, click here.