10 Strategies for Getting Your Clients Unstuck
by Courtney Armstrong
What do you do when your therapy clients aren't moving forward in spite of your best efforts to help them?
This warm and compelling book provides psychotherapists with 10 practical, creative strategies and clearly describes: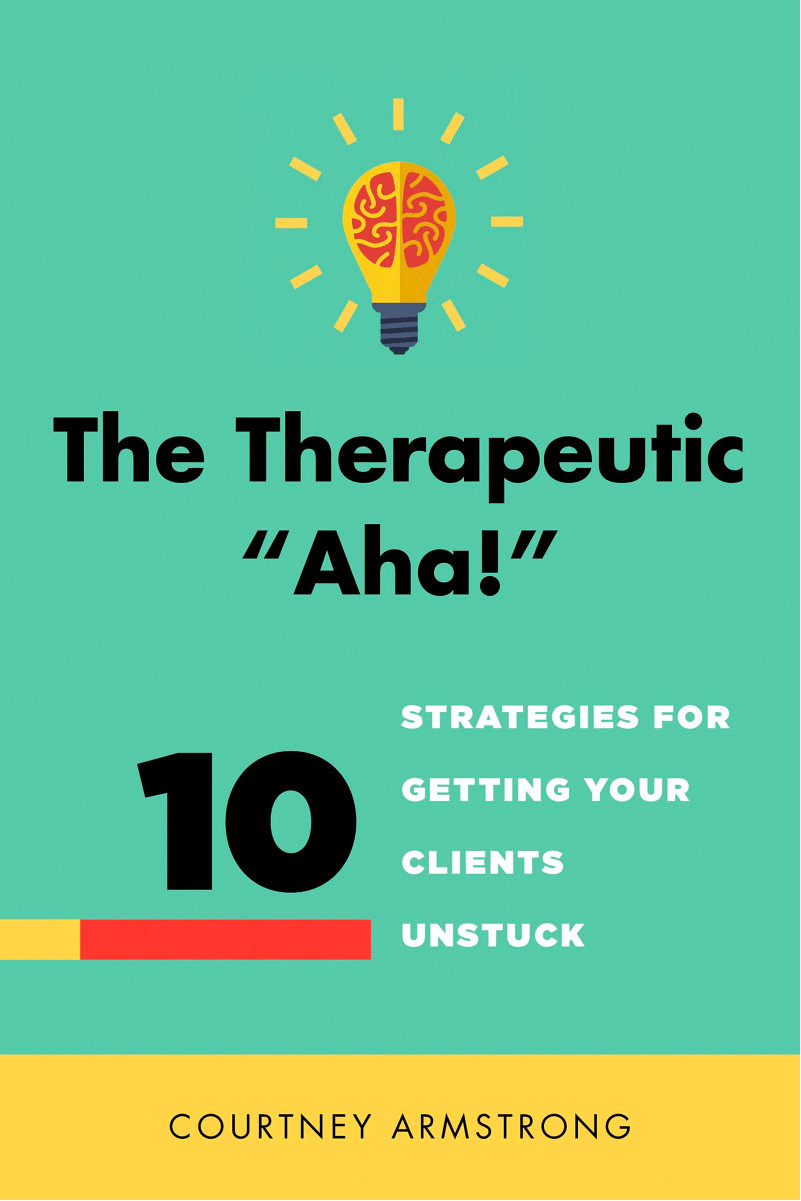 How to ignite motivation, dissolve resistance, and elicit exciting goals that spur clients to take action.

Why you must go beyond cognitive, talk therapy to heal emotional pain and clear internal conflicts.

A simple 5-step process for painlessly reprocessing traumatic memories and the implicit beliefs driving unwanted patterns.

New spins on interventions that use imagery, storytelling, play, music and movement, and why these experiential strategies have more impact on clients.
It's a perennial challenge for therapists to be effective with clients, particularly when therapy gets stuck or stalled. Drawing on new insights from brain science, Courtney Armstrong's The Therapeutic "Aha!" book delivers 10 practical, creative strategies you can use with stuck clients to jumpstart progress, elicit motivation, clear internal conflicts, and create transformation in your sessions.
Order From Amazon
Order From W.W. Norton
Order From Barnes & Noble
Click here for a sample reading from the introduction of The Therapeutic "Aha!"