Books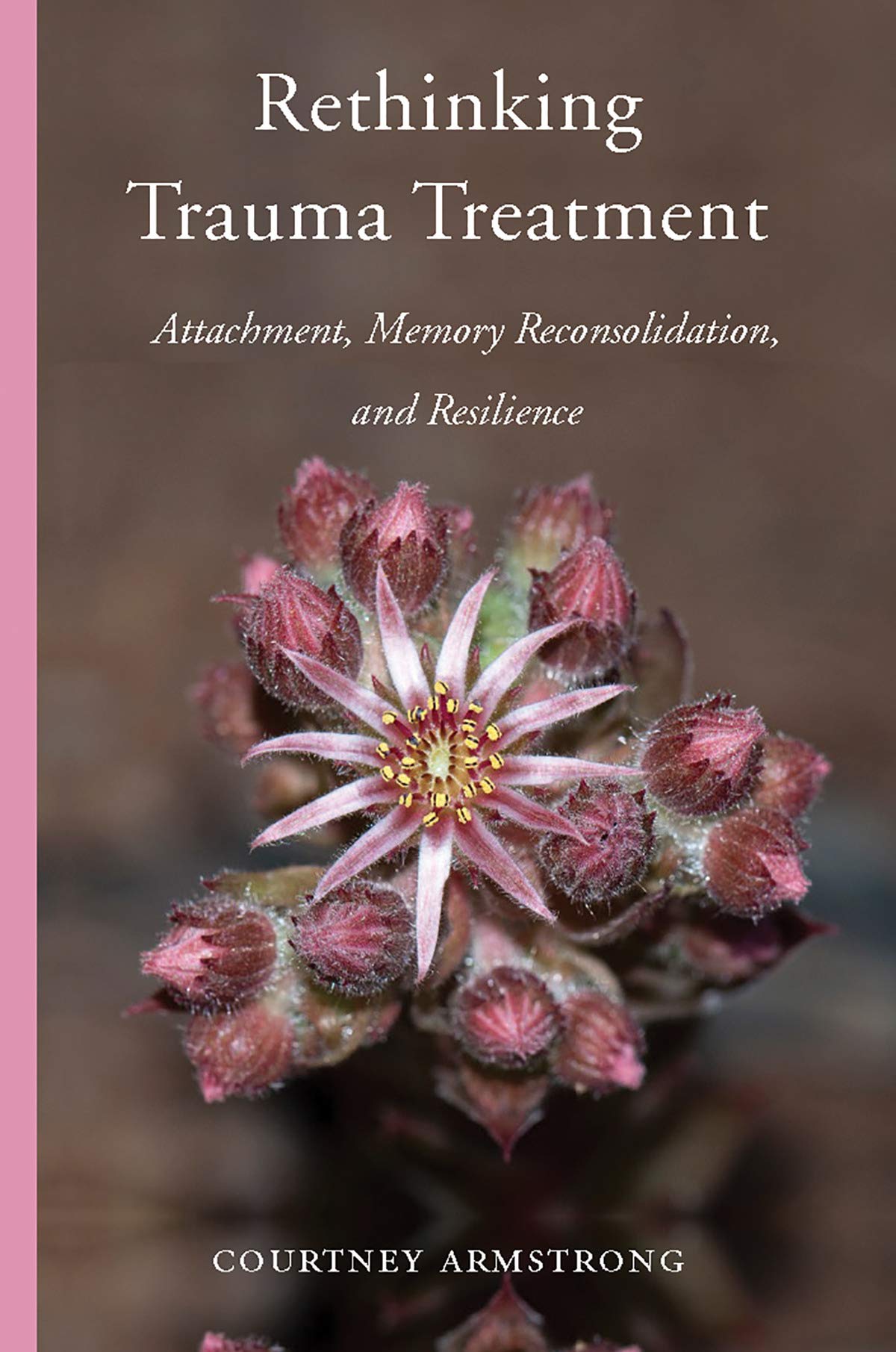 Rethinking Trauma Treatment
Attachment, Memory Reconsolidation, and Resiliance
$24.95
What makes trauma therapy effective? The answers might surprise you. In this accessible guide, Courtney distills discoveries from attachment theory, brain science, and post-traumatic growth into practical strategies you can use to: 1) build trust and a secure therapeutic relationship; 2) transform traumatic memories into stories of triumph and courage; and 3) help clients cultivate resilience and a positive post-trauma identity.
Order now from W. W. Norton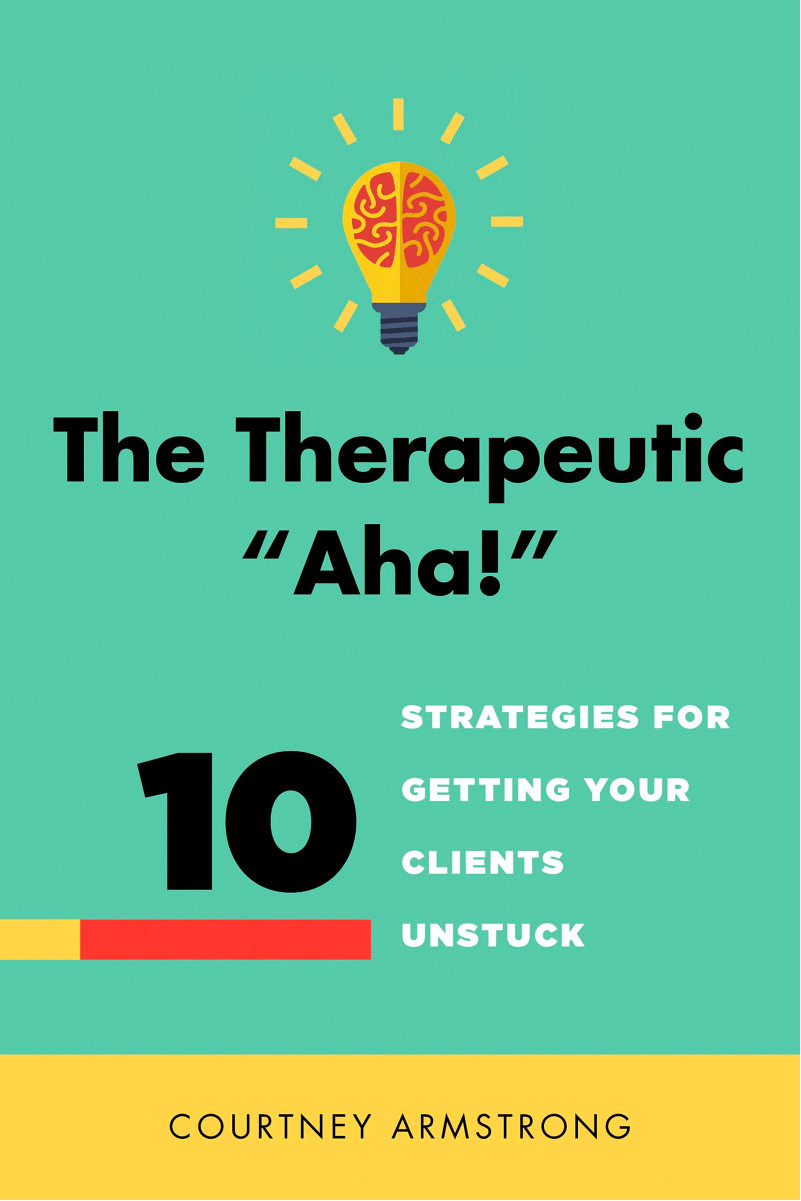 The Therapeutic "Aha!": 10 Strategies for Getting Your Clients Unstuck
by Courtney Armstrong
$27.95
It's a perennial challenge for therapists: to be effective with clients (particularly when therapy gets stuck or stalled) and to avoid burnout and boredom. Drawing on basic neuroscience concepts and showing how they can be put into practice, this book delivers 10 practical, creative strategies that therapists can use with clients to help spark their "emotional brain" and create new neural pathways that engage and advance the healing process. Examples include enlivening the therapeutic alliance, eliciting exciting goals, invoking inspirational imagery, and using humor, music, and movement.
In short, it's a concise guide to shaking things up in therapy, for both therapist and client.
Transforming Traumatic Grief: 6 Steps to Move from Grief to Peace
by Courtney Armstrong
$12.00
Although losing someone you love to a sudden or violent death is a shocking and life changing experience, there are steps you can take to heal. Speaking from both personal and professional experience, Courtney provides compassionate, practical guidance for creating a meaningful life beyond loss by sharing:
Activities that promote emotional healing

Methods to stop nightmares, recurring images, and thoughts

How to clear guilt/regrets and open up to new experiences

Ways to get the support you want from other people

How to retain "the living story" of your loved one and sense them as a positive presence in your life
Memory Reconsolidation in Psychotherapy
edited by Matthew Dahlitz, Editor-in-Chief of the Neuropsychotherapist magazine
$15.50
This special issue of the Neuropsychotherapist magazine explores memory breconsolidation, a foundational process with the potential, if properly understood, to consistently bring about the kind of transformational change that we look for in our lives. Featured in this issue is Bruce Ecker, one of the foremost experts in applying techniques that fulfill the neurobiological requirements to achieve MR in clinical practice.
Courtney Armstrong and other therapy experts also contributed articles to this edition that demonstrate the unifying nature of MR in such diverse therapies as the Alexander technique, energy psychology, neuro-linguistic programming, and progressive counting. Understanding the biological basis of our memory and how it can be modified is the key to effective therapeutic change, especially when emotional memories are driving unwanted symptoms. The content of this special issue has been previously published in The Neuropsychotherapist or the International Journal of Neuropsychotherapy.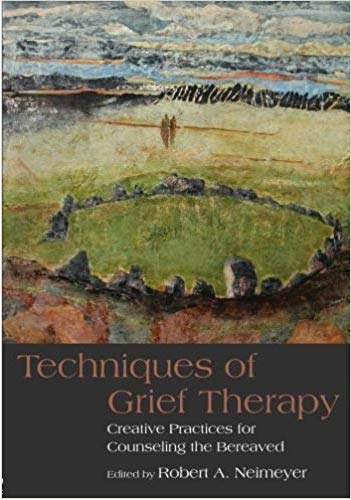 Techniques of Grief Therapy: Creative Counseling for the Bereaved
edited by Robert Niemeyer
$30.00
Courtney Armstrong, LPC contributed two chapters to this indispensable guidebook to the most inventive and inspirational interventions in grief and bereavement counseling and therapy. Edited by the esteemed Robert Neimeyer, Ph. D., each technique emphasizes creativity and practicality. New professionals and seasoned clinicians will find dozens of ideas that are ready to implement and are packed with useful features, including:
Careful discussion of the therapeutic relationship that provides a "container" for specific procedures

An intuitive, thematic organization that makes it easy to find the right technique for a particular situation

Detailed explanations of when to use (or not use) particular techniques

Expert guidance on implementing each technique and tips on avoiding common pitfalls

Sample worksheets and activities for use in session and as homework assignments

Illustrative case studies and transcripts

Recommended readings to learn more about theory, research and practice associated with each technique
Hypnosis Audio
Mindful Relaxation
$11.97
In this 20-minute audio, Courtney guides you through a mindful, relaxation exercise, accompanied by soothing music from Healthy Visions.
Hypnosis for Weight Loss
$11.97
In this audio, Courtney guides you through a gentle, but powerful self-directed hypnosis experience to promote weight loss. Accompanied by music from Healthy Visions.
Guided Imagery for Healing Grief
$11.97
In this audio, Courtney guides you through a healing guided imagery session to ease the pain of grief and promote feelings of love, peace, and connection.
Healing Light Imagery
$11.97
Courtney guides you through this audio designed to enhance your body's healing response, relieve pain, improve self-esteem, and optimize your well-being. Accompanied by music from Healthy Visions.
Kicking Butts: Hypnosis to Stop Smoking
$14.97
A powerful two-part audio that includes a guided hypnosis session by Courtney, as well as additional tips and tools proven to help you conquer cravings, feel great, and stop smoking for good! Music by Healthy Visions.
For inquiries about your order: please call our office at (423) 876-3490. Return Policy: If you are not completely satisfied with your purchase, please call or e-mail us to let us know what you did not like about the product within 14 days of your purchase. If we cannot remedy the situation for you, we will refund what you paid for the product less any shipping and administration costs.